A few thingz
Joseph Basquin

09/12/2023

There are many solutions to work on PDF files with Python. Depending on whether you need to read, parse data, extract tables, modify (split, merge, crop...), or create a new PDF, you will need different tools.

Here is a quick diagram of some common tools I have used: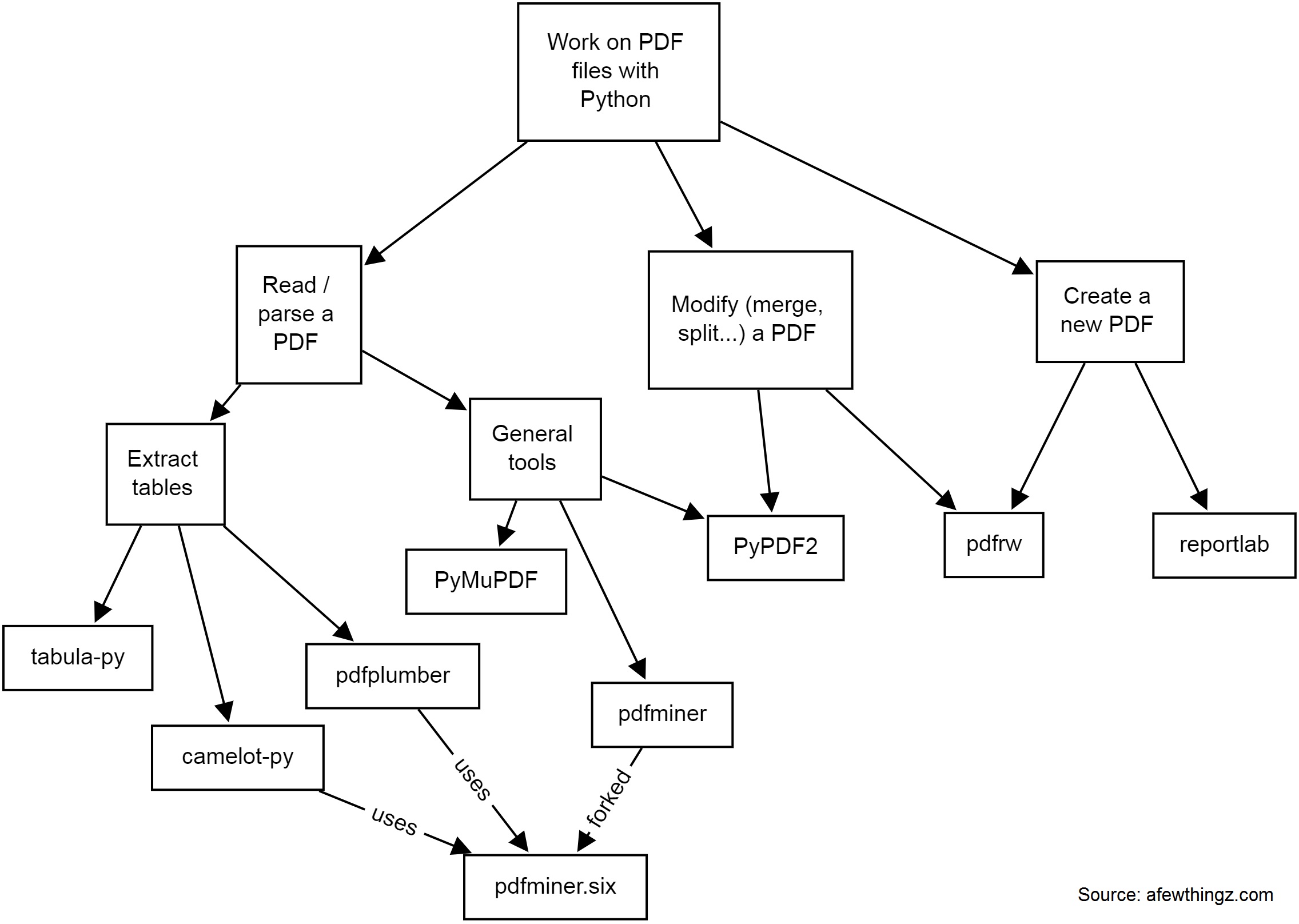 If you need to extract data from image PDF files, it's a whole different story, and you might need to use OCR libraries like (Py)Tesseract or other tools.
Have some specific data conversion / extraction needs? Please contact me for consulting - a little script can probably automate hours of manual processing in a few seconds!